Cab service in Galle
Galle, a major city in Sri Lanka and the administrative capital of Southern province, situated 119 kilometers away from Colombo. Nearly 2 hours to reach from Bandaranaike International Airport at Katunayake.

The natural harbour, National Maritime Museum, International Stadium, Kanneliya rain forest, Folk Museum at Koggala, Hikkaduwa coastal area are some of the main attractions which attract visitors to Galle throughout the year.

Here is a quick guide on few attractions of Galle which will make the most of your holiday in Sri Lanka.

Attractions:
Hikkaduwa
Jungle Beach & Rumassala
Unawatuna
Kanneliya Rain Forest
Harbor
Maritime Museum & Galle Fort
Folk Museum at Koggala
Hikkaduwa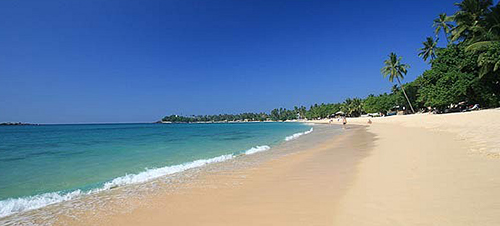 Well known for exploring coral reefs and located approximately 115 kilometers away from Colombo. Snorkeling & exploring coral reefs, Surfing and turtle hatchery are the main attractions in Hikkaduwa.
Jungle Beach & Rumassala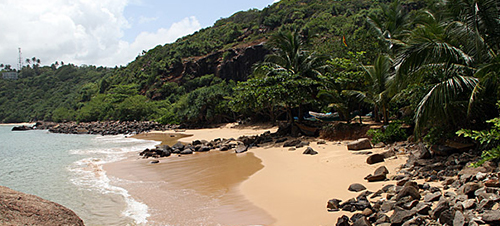 A hidden pleasant beach area to enjoy, located approximately 7.5 kilometers away from Galle and few kilometers for Rumassala and Unawatuna.
Golden sandy shore and rich biodiversity environment filled with many uncommon birds, animals and plants will help to feel a jungle experience. The beach also rich in coral reefs and marine biology and suitable to enjoy swimming without waves.The Rumassala rock is rich of medicinal herbal plants and it is considered as a part of the Himalaya mountain range, which was bought by the 'Hanuman' to heal the injured soldiers.
Unawatuna
Located approximately 6 kilometers away from Galle town and major tourist attraction because of its corals and palm lined beaches.
Unawatuna is rich in biodiversity and it is the greatest potential of attracting tourists.
Kanneliya Rain Forest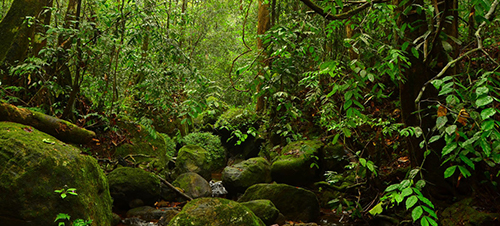 The Kanneliya rain forest reserve home to many endemic plant and animal species and a major catchment area for two of the most important rivers in southern Sri Lanka, Gin Ganga and Nilwala Ganga. Situated 35km northwest of the City of Galle.
The last remaining large rainforest in Sri Lanka and designated as a biosphere reserve in 2004 by UNESCO.
Harbor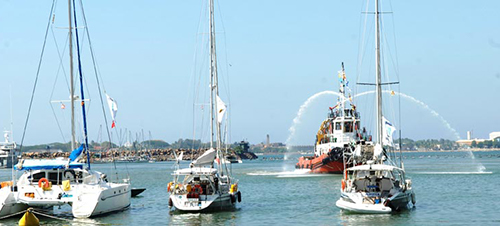 Galle Harbor is a natural harbor, located in Galle, on the south western coast of the island. It was a major harbour in the country, which was in use even during the pre-Christian times and currently serves as one of the most active regional ports in the country.
This is a popular site among the local and foreign maritime archeologists who are doing research about the ancient naval transportation.
Also, this is the only Sri Lankan harbor which provides facilities for pleasure yachts.
Maritime Museum and Galle Fort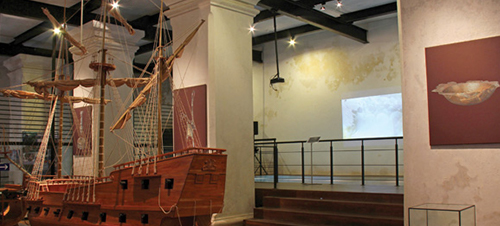 The National Maritime Museum in Galle, located in the old Dutch ware house of the Fort of Galle, just a few kilometers away from Galle town.
Serving as a centre of education for various groups of visitors and researchers of Southern region. The museum consists of 2 main galleries, the first and second galleries focus on water crafts used for passenger transport & trading and marine eco-systems respectively.
Folk Museum at Koggala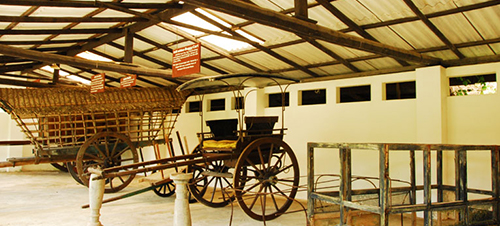 The house in which Martin Wickramasingha was born has restored as a Folk Museum complex by the Wickramasinghe Trust and the museum is located at Koggala, a village in Galle district, approximately 25 kilometers away from Galle town.
The Wickramasinghe Trust has developed the museum into a growing repository of artifacts depicting the history of Sri Lankan folk culture, from ancient to modern times in order to remind the people of Sri Lanka of their living roots. The museum is a fascinating collection of artifacts, from Buddhist artifacts to those which portray the development of rural technology in agriculture, agro industry, fishing, pottery and metal craft artifacts, various artifacts from folk dances and religious ceremonies and many others.
At Senu Taxicabs, we will offer you a complete city tour experience along with airport pick and drop down within fair and competitive price ranges.
You'll be able to select one of the vehicles based on your need and a driver/guide will be provided based on your preference.