Cab service in Matara
Matara, a commercial capital in the south of Sri Lanka. It offers the real taste of the island with a widely spread coastal line, scenic wildlife and many more historical attractions preserved from the colonial era.

The visitors will be able to experience the real taste of the island among the busy, modernizing and energized community. Specially, the authentic Sri Lankan cuisines make Matara memorable. There are two routes to reach to Matara;
using Colombo – Galle Main Road
using Southern Expressway
The city is situated 183 kilometers away from Bandaranaike International Airport at Katunayake, therefore, it takes approximately 2 hours to reach Matara via Southern Expressway.

The visitors to Matara will be able to experience a diverse range in climatic, environmental and traditional changes when travelling interior of the district from the coastal area.

Here is a quick guide on few attractions of Matara which will make the most of your holiday in Sri Lanka.

Attractions:
Mirissa
Polhena
Weherahena Buddhist Temple
Paravi Dupatha – Buddhist Temple
Star Fort
Dondra LightHouse
Mirissa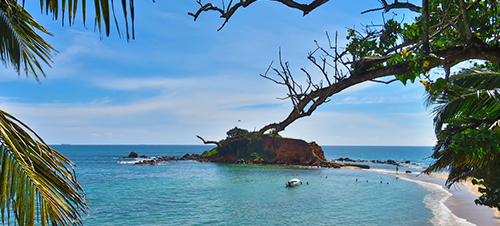 One of the popular tourist destinations located in South Coast of Sri Lanka, Matara District. Nearly 150 kilometers away from Colombo.
A breathtaking sandy tropical beach location, dolphin and whale watching locations. Besides the largest fishing port on the south coast attract visitors to Mirissa throughout the year.
Polhena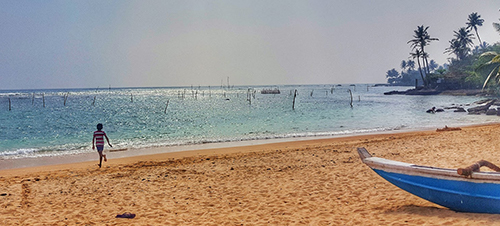 Popular beach location found in down south, which is known for exploring coral reefs. The closest beach to Matara city, only 2 kilometers from Matara town.
Most importantly, Naturally grown coral reefs attract the visitors with it's beauty and importance. Coral Reefs explores and who enjoy calm and quiet sea bath in a sun down beach. Mostly prefer Polhena as their destination.
Weherahena Buddhist Temple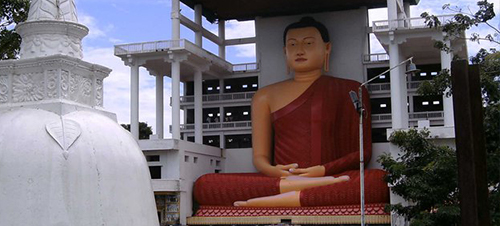 Known as the first tunnel temple in the world and the colossal Buddha image which was built after Anuradhapura and Polonnaruwa period also a significant part of the temple. Situated 6 kilometers away from Matara town and the classy look and beautiful architecture of the temple attracts many foreign pilgrims.
Paravi Dupatha – Buddhist Temple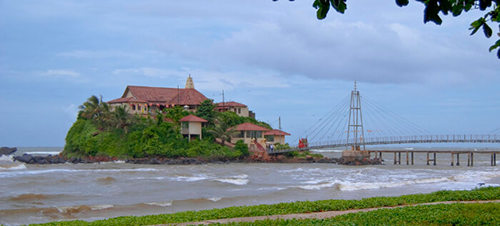 Situated at the center of Matara town and a nice place to visit in a quick stop. Buddhist temple and well known as the center of Upasampada ceremonies, traditional and religious practice in buddhist world.
Temple is situated on a small island, nearly 100 meters away from the island.
Star Fort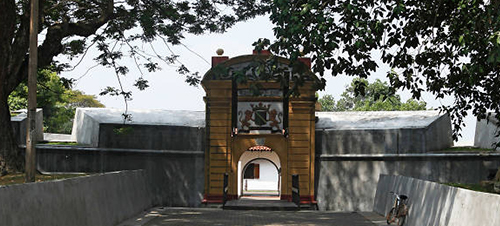 Constructed by Dutch in 1765 and located at the center of Matara Town, on the eastern bank of Nilwala River, approximately 350 meters away from Matara Fort.
The fort was built to a unique shape of a six pointed stars. According to history, used 12 large cannons to cover approaches from all directions. 2 canon for each point of the star. Initially, British used this as an administrative office. Now this has been restored to a museum by the Department of Archeology, which showcase the history of Matara.
Dondra Light House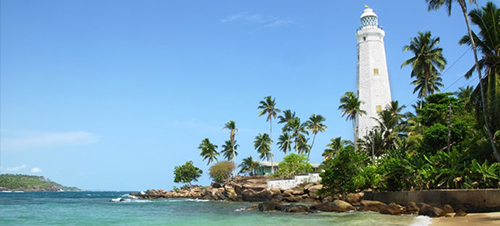 Located in Dondra head, the southernmost point of the island. Sri Lanka's tallest lighthouse and one of the tallest in Southeast Asia.
The lighthouse is near the village "Dondra" , in sinhala "devinuwara – the village of gods" and approximately 6 kilometers away from Matara.
At Senu Taxicabs, we will offer you a complete city tour experience along with airport pick and drop down within fair and competitive price ranges.
You'll be able to select one of the vehicles based on your need and a driver/guide will be provided based on your preference.